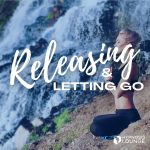 This Hypnosis Session is part of the Releasing Collection. Containing 3 Full-length hypnosis sessions and a series of Conscious Mind Tools.
Release & Let Go. Banish the negative internal dialogues holding you back. Achieve emotional freedom from anxiety, worry and doubt.
As you relax into this hypnosis session you'll clear blocks and let go of the things holding you back… and focus you on what you do want.
Use this Theta Entrainment version to experience a deeper session.
Use this HypnoSleep session at bedtime, with no wake-up at the end its he ultimate in easy learning
For Best results listen at least 3-5 times within a week and when you can relax and deeply