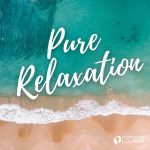 Let the stresses of everyday life melt away… Boost your health, increase your memory and concentration and leave the stresses of the day behind.
We live in a world that demands fast results and constant productivity. So many people find after a whole day wound up in the trials of their day, they find it difficult to relax when they get home.
This is so much more than just a relaxation session! This is Pure Relaxation for mind, body and spirit, helping you move forward and achieve more!
Use this Theta Binaural Beats version to experience an even deeper session.
Suggested onward hypnotic journeying…
When you enter the peaceful state of Gratitude you add positivity and abundance to your life. Hypnosis for Peace, Abundance & Happiness.
Going deeper cleansing Your Mind, Body and Soul with the Clearing Trance. Transform negativity and achieve Peace of Mind. Clear the way for a more Empowering Future.
VIP Members: head next to the Releasing & Letting Go Series. Gain Emotional Freedom from anxiety, worry and doubt, beat lethargy… Be Rejuvenated with an enhanced purpose and passionate drive for life.