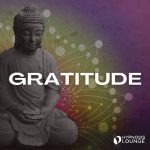 Saying "Thank You" Brings a Smile to People's Faces… it Also Lights Up Different Areas of Your Brain, Making You Feel Happier.
Where you put your attention, you put your focus and energy.
When you enter the peaceful state of Gratitude you add positivity and abundance to your life. This is Hypnosis for Peace, Abundance & Happiness.
This Hypnotic Guided Meditation is below, available both with and without Theta Binaural Beats… plus the Morning Gratitude Booster session and Gratitude PowerNap session. Because repetition is the key in life… "Synapses that fire together, wire together." The more you do a thing the the easier it becomes.
Make Your Attitude of Gratitude Effortless.
Use this Theta Binaural Beats version to experience a deeper full length hypnosis session.
Power Napping is the secret used by some of the worlds most successful people. Relax for just 11 minutes… Taking time for you just got even easier.
Suggested onward hypnotic journeying…
Once you are coming from a place of gratitude, excel yourself toward the life of your dreams, fill Your potential and make Your Future Fantastic with:
#1 Listen to the Future Fantastic Timeline guided process first…
#2 Then relax deeply into the Future fantastic Hypnosis session.
Future Fantastic: the future is where you are going, make it fantastic!