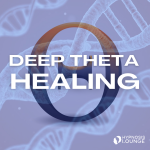 This Hypnosis Session is part of the Releasing Collection. Containing 3 Full-length hypnosis sessions and a series of Conscious Mind Tools.
Clear the way to create a solid foundation to build a bigger, brighter future. Make room for what you do want and Let Go of what you don't want.
Use this Theta Entrainment version to experience a deeper session.
Use this HypnoSleep session at bedtime, with no wake-up at the end its the ultimate in easy learning
For Best results listen at least 3-5 times within a week and when you can relax and deeply